About Travellerparadise.com
Travellerparadise.com is an entity and a registered product of Winsome Travel Chilli Tours Pvt. Ltd. The company boosted as a private limited firm since its birth & founded in April'2017 by Mr. Ramesh Kumar a veteran travel expert who has more then 15 years experience of travel trade industry, who has also did his graduation as well as master degree in tour and travel.
The company with its professionally managed travel engine specializes mainly in organizing Adventure, Cultural, Religious, hill station & wildlife tours in India and abroad through a sprawling network. It offers 24 X 7 hours services that include travel planning, itinerary design, hotel bookings, ticket reservations and transport facilities. We also provides holiday packages, customized as per client's need and budget.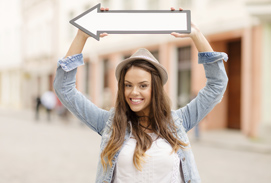 All top most travel Destinations are covered within our range of tourist services starting from east to west and north to south. India is a heavenly place for religious, nature lovers and historical learners and other weather change seekers. And according to our experience, we have the range of all Top most destinations between Himalaya and Kanya Kumari, Bay Of Bengal Ocean and Arabian sea and wonderful Islands such as Andaman Nikobar including neighbouring country Bhutan, Nepal, Sri Lanka and Maldives.
We continue to research places and events to make our tours more exciting and interesting
We offers WIDE-RANGE OF SPECIAL TOURS
Archeological & Cultural Tours,
Heritage Tours
Adventure Tours in India:
Educational Tour
Recreation Holidays in India:
Special Interest Journeys in India like Photography, Honeymooners Tours etc:
Wildlife and Bird watching Tour,
We provide PERSONALISED SERVICES DIRECTLY FROM HEART:
Assistance on arrival & departure with Personalized attention services by our local rep.
All type tours, sightseeing, excursion and transfers from car to coach.
Accommodation of all ranges from budget to 5 Star hotels.
Guide services of Multilingual.
Escort services.
Air, train and bus tickets.
Special interest tour and cultural theme events if any
We provide more personalised services using the services of our local ground operator who understands both the nature of the motivation business and the local logistics right from the arrival till departure, and take care of all the needs of the travellers. Our guests just sit back and enjoy their holidays with all the value for the money they have spent.
Attractive and carefully planned tours for both groups and individuals - are prepared and executed meticulously with professional and personalised service. They include all facilities based on choice of hotel accommodation, excellent cuisine, well informed guides and escorts, air, train and surface transportation.
We are also proud of good relationship with the numerous local supplier and hotels with which we do business. Our clients always will be get a warm and enthusiastic reception.
"Let's make memories"